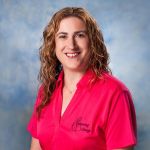 Jill Nelson
Program Coordinator
A native of Junction City and a graduate of Junction City High School, began at the Geary Community Healthcare Foundation in October of 2011. Jill holds a Bachelor degree in Music Theatre from Kansas State University. She and husband David, Fire Marshall with the Junction City Fire Department, are parents to Kael, Emmalynne, the late Luke Nelson, and David's daughter, Isabelle. As a SIDS parent, Jill holds a deep passion and interest in improving the health of mothers and infants in Geary County.  In her spare time, Jill enjoys performing, reading, hiking and playing with her kids.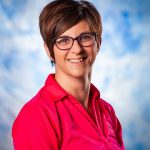 Kate Steeves
Navigator
Kate Steeves was born and raised in North Central Kansas. Kate  is a Navigator with Delivering Change: Healthy families-Healthy Communities. Kate truly believes healthy communities start with healthy families and as a Navigator she will connect pregnant mothers with the many resources and services that are offered in Geary County. Kate's background includes twelve years with the Medicaid program in several states and most recently working for Head Start as the Health Coordinator to link families with health services in the Riley County area. Kate holds a Bachelor of Arts degree in Spanish from Kansas State University. Kate and her husband Ryan are the parents to Jacob, Claire and Nolan.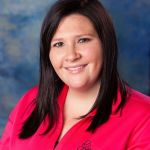 Shanea Bea
Teen Pregnancy Targeted Case Manager/LYFTE
Shanea Bea grew up in Topeka, KS and graduated from Kansa State University in May 2009 with a Bachelor's degree in Family Studies and Human Services. She and her husband Matthew, a Territory Manager for US Foods,  are parents to Savannah and Maddox.  Shanea started working for Delivering Change: Healthy Moms, Healthy Babies in February 2017 as the Teen Pregnancy Targeted Case Manager.  Shanea has a background in social services working with Early Head Start and Head Start, where she worked with pregnant women, children up to age 5 and their families. She was elated to accept the Teen Pregnancy Targeted Case Manager position and begin her work with pregnant  and postpartum teens up to the age of 21.   As the Teen Pregnancy Targeted Case Manager, it is Shanea's goal to ensure that all pregnant and parenting teens have access to services and programs in the Geary County community, are able to increase their self-sufficiency and education  and achieve their goals related to their own futures and that of their children.  You may contact her at Delivering Change or at Flint Hills OB/GYN.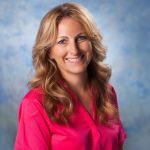 Terrah Stroda, CNM
Medical Director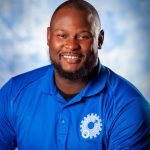 Alex Tyson
Geared Up Dads President/LYFTE Navigator
Alex Tyson was born and raised in Oakland, CA and later moved to Omaha, NE where he completed high school and then joined the U.S. Army, serving for 8 years, including deployments to Iraq on 3 separate occasions. Alex arrived in Junction City in May 2007 and now resides here with his wife, Melissa and their two children, Jamarcus and Declan. Alex coach's varies sports activities as well as mentoring youth with the Youth Advocate Program. Alex is passionate about empowering and strengthening youth and men in our community by providing much needed support and guidance. In addition, he currently attends Upper Iowa University where he is working towards a degree in Criminal Justice.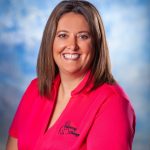 Tonya Thrush
Universal Home Visitor
Tonya Thrush is a Licensed Practical Nurse, Certified Lactation Counselor, and Universal Home Visitor with Delivering Change: Healthy Families-Healthy Communities as well as a Parent Educator with Parents as Teachers. She is a native of Kansas graduating from Chapman High School. Tonya and husband Cecil Firefighter/EMT with JCFD are the parents to Kinley and Destinee. Tonya has spent the last 6 years as a nurse with FlintHills OB/GYN . Tonya is very passionate about making sure all women in Geary County who are pregnant, postpartum and breastfeeding receive the care, support, and education they need to make them successful as a healthy mom and healthy baby.