Who Should Receive A Healthy Start Home Visit?
 Any pregnant women & families
with a baby (birth through age 1)
living in Geary County.
What can a Home Visitor do during your pregnancy?
Find an OB Provider
Good nutrition
Learning how to breastfeed your baby
Infant car seat safety
Planning for child care, if needed
Stopping behaviors that can hurt your growing baby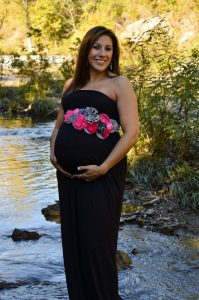 What can a Home Visitor do after baby is born?
One on one visits with age appropriate activities
Hearing & vision screenings
Breastfeeding support
Playtime for parents & children
Family planning
Weight checks
Adult Education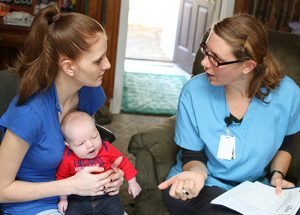 A Healthy Start Home Visitor can also help with:
Financial assistance & insurance
Healthcare for you and your child
Supplement food/nutrition program
Reducing risk of infant injury & death
Child development, early childhood programs or childcare information
Grow a Healthy Family!
As your baby grows and you have new questions, concerns or health needs, your Home Visitor can help you find the resources you need
Call Delivering Change 785-238-0300